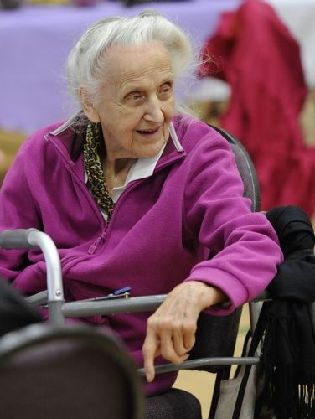 You can give a homeless person something and they will be the most grateful person who will truly cherish the gift. A homeless person is homeless by circumstance and many do not need much to become active members of society again. Unfortunately, 30% of homeless people are veterans who served protecting this country and many are middle aged adults that worked in Monroe county for 30+ years. Many are physically disabled and cannot work and cannot afford housing. 97% of Monroe County Homeless have had families have lived in Monroe for generations. Every night, not far from you, hundreds of children, families, veterans and others in your community are experiencing homelessness and many are your neighbors. If you don't see them, you are not looking. For the majority experiencing homelessness, it is by circumstance and not by choice.
The loss of a job, the death of a spouse or a child or a severe physical disability became the route to total despair. These are the very real tragedies that have happened to many people experiencing homelessness. Struck by personal tragedies, they have lost their homes and support systems and are not looking to remain homeless. You can repair this tear in Monroe County's social fabric by helping them move from benches to beds and to self sufficiency.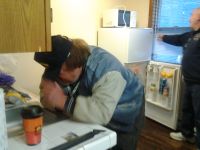 This Veteran Lived in Walmart's Parking Lot for 2 Years.
He just moved into his own home!!!!!
He is so happy!!!!
Heartfelt thanks to all the volunteers that made this possible!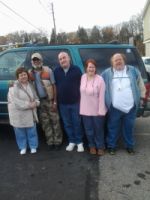 Volunteer & Connect with Homeless
People and Organizations to help the
Homeless.
Many Veterans are Homeless.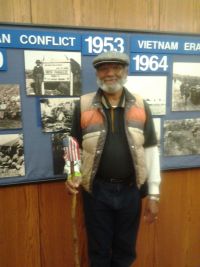 Many are coming out of the military with PTSD and need help finding apartments and connecting with family. Monroe County Homeless Initiative works with volunteer groups Operation Chill Out and Valor to help Homeless Vets.
There is 24 hour emergency care to try and get help, food, water, supplies, counseling, and housing for homeless vets.
Sometimes it can be as simple as calling a relative that can get a person off the street and into a home.
Other times, it can be water to drink that can literally save a life. It is important to listen to what they need and treat them with kindness.
Please be kind to the homeless. They really just like you. Only without the security or comfort of a roof over their head—And no address. Unfortunately, it is the address that defines people in this society.
Please send homeless people to the Monroe County Homeless Initiative so they can find help and please donate to the Monroe County Homeless Initiative. We are a volunteer Group that just wants to get the homeless homes and save lives.
Many Homeless People feel they are Invisible. They do not have much self-confidence and feel that they are not important or less than other people.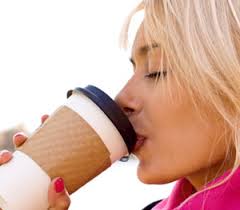 Homeless People work hard to try to be invisible &try to fit in.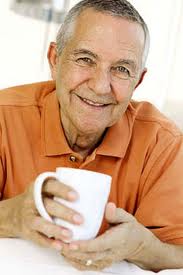 · Give a cup of coffee-that simple gesture of kindness can help change a life.
· Donate blankets, socks, hand warmers, batteries, tents, towels, toiletries, tissues, backpacks, tape, tents & tarps.
· Talk to the homeless person & be positive, positive thoughts are contagious & what someone needs
· Volunteer your professional services - No matter what you do for a living, you can help the homeless with your on-the job talents and skills. Monroe County needs professionals from the building industry to build and renovate critically needed housing for the homeless. Those with clerical skills can train those with few skills. Doctors, psychiatrists, counselors and dentists can treat the homeless in clinics. Lawyers can help with legal concerns. Chefs/culinary students can prepare meals. Hairstylist can cut and style hair. Mechanics can make vehicle repairs. The homeless' needs are bountiful -- your time and talent won't be wasted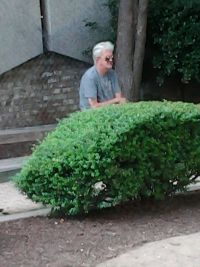 Homeless people try hard to be invisible and live surprising places, even in bushes.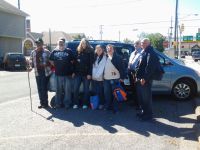 Mo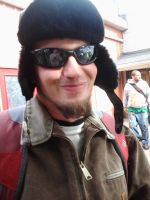 nroe County Homeless Initiative is founded on the principle that empowering people to speak for themselves gives volume to their voices and ensures that their needs and wisdom
—as they feel, as they express
—are heard.
The Monroe County Homeless Initiative is committed to end hunger, homelessness, and poverty in the lives of our neighbors in our community . Recognizing that healthy communities depend on respect, dignity, and opportunity for all, we also believe that bringing an end to the tragedy of no room in shelters and hungry children, and abused women cannot happen unless we listen to the voices of those who are directly
impacted by those problems, unless they participate in the process of creating and
implementing solutions.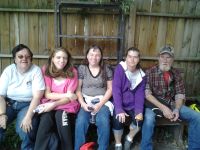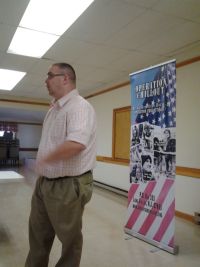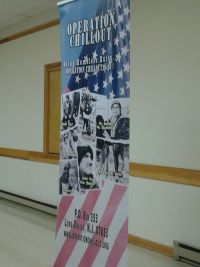 Monroe County Homeless Initiative works very closely with Operation Chill Out.
Operation Chill Out is a volunteer organization that goes out to camps of homeless and especially homeless veterans to help them. They are a 24 hour a day 7 day a week emergency help group that triages homeless vets and helps save lives. They have a backpack campaign that gives new backpacks filled with new sweats, long johns, hats, gloves, socks, toiletries, kleenex and other things to keep the homeless person warm and comfy in the winter. Everything is new to give respect to the homeless veteran to help them feel better about themselves. We thank the Reeders Methodist Church for their amazing help and support in this campaign.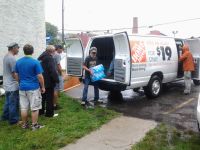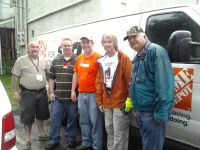 Operation Chill Out works very closely with incredible volunteers from Home Depot. They provide all the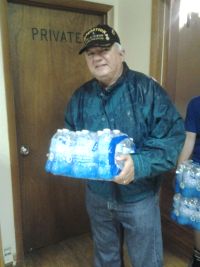 homeless people with fresh bottled water so no one dies of dehydration. The donations from Operation Chill Out and Home Depot have been invaluable blessings that have truly saved lives and changed lives.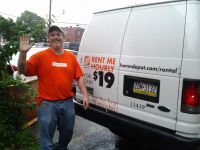 Mike and Tony from Operation Chill Out found a homeless family living in the cemetery in Stroudsburg. They had come here to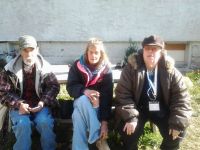 go to specialized doctors for the wife's eyes and could not find affordable housing and ended up living in a tent. Thanks to the help of Operation Chill Out and the incredible caring and support of the fantastic volunteers at the Homeless initiative, the family now has a home.
We want to thank the the Verizon Pioneers for their great donations.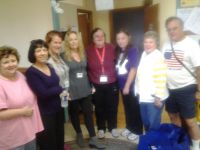 Please donate

Monroe County Homeless Initiative

350 Lower Main Street

Stroudsburg, PA 18360

(570) 269-8916

(570) 392-9895

<![if pub11]>

<![if pub11]>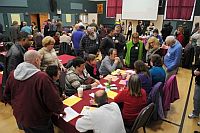 Community Meals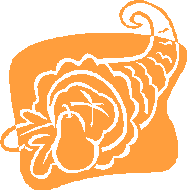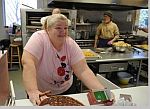 (All invited!)

Place

Address

Time

Phone #

Monday

Salvation Army

226 Washington St

East Stroudsburg

11 am – Noon

421-3050

Stephanie/Jill

ESUMC

83 S. Courtland St.

East Stroudsburg, PA

4:30 – 5:30 pm

421-3280

Mary/Ana

Tuesday

Salvation Army

226 Washington St

East Stroudsburg

11 am - Noon

421-3050

Party for the Poor

SUMC (Ann St. door)

547 Main Street, Stroudsburg, PA

6 – 7 pm

421-6020

Wednesday

Salvation Army

226 Washington St.

East Stroudsburg

11 am - Noon

421-3050

Christian Mission. Alliance Church

36 N. 3rd St. Stroudsburg, PA

4:30 – 5:30 pm

424-8722

Hamilton

Every other week from Nov. to March

Shawnee Inn

One River Rd.

Shawnee-on-the-Delaware

5-6 pm - bus picks up at 4:45 behind SUMC on Ann St.

424-4000

Rob

Thursday

Salvation Army

226 Washington St.

East Stroudsburg

11 am - Noon

421-3050

Reform Church of

Bushkill

5969 Milford Road
East Stroudsburg, PA 18302

5:30 – 8 pm

588-6773

3rd Thursday of the month -

free to homeless

St. Paul's Lutheran Church of Smithfield

139 Craig's Meadow Rd.

East Stroudsburg, PA 18301

4:30 to 7 pm

223-9422

Friday

Salvation Army

226 Washington St

East Stroudsburg

11 am - Noon

421-3050

1st and 3rd weeks

Stroudsburg Wesleyan Church

915 N 5th St.

Stroudsburg

5 - 6 pm

421-0750

2nd week

Holy Trinity Orthodox Church

1501 Trinity Circle Stroudsburg, PA

5 – 6 pm

Pick-up at MC library at 4:30

(570) 421-4455

4th week

Holy Cross Greek Orthodox Church

Holy Cross Church,

135 Stokes Avenue

Stroudsburg, PA

5 - 6 pm

(570) 421-5734

1, 3, 5th weeks

Middle Smithfield

Presby. Church

Rt. 209, 5205 Milford Rd

East Stroudsburg, PA

5-8 pm

(570) 223-8648

Saturday

Last Sat. of the month

Holy Trinity Orthodox Church

Community Breakfast 1501 Trinity Circle Stroudsburg PA

10 am - Noon

421-4455

First and third weeks

Women Intercessors for the Church and Nations

18 N. 7th St.

Stroudsburg, PA 18360

(across from Pocono Inn Towne)

10 am – Noon

269-2423 - Geraldine

242-8125 –

Selena

St. Luke Roman Catholic Church

818 Main St.

Stroudsburg

1 pm – 2 pm

Doors close at 1:15 pm

421-9097

Sunday

A Place of Grace

Dominick Lockwood Youth Center Ann Street, Stroudsburg

10 – 11 am

Last week of month

Innovation Church

6048 Paradise Valley Rd Cresco, PA

Seatings at 1 and 4 pm; pick-up at 12:30 Walmart

(570) 595-2000

570-216-6569 George Prichard

Stroudsburg United Methodist Church (SUMC)

Ann St Entrance

547 Main Street, Stroudsburg, PA

4 – 5 pm

421-6020

Second and fourth weeks

Our Lady Queen of Peace RCC

1402 Route 209

Gilbert, PA

3 - 4 pm

570-629-9443

Joe Rodgers

Last Sunday of the month

Mandy's Kitchen

St. John's Catholic Church

5171 Milford Rd

East Stroudsburg, PA 18302

5:00-7 pm

223-9144

reservations – 588-0660 (Linda/Kate)

Holidays

When Salvation Army is closed.

ESUMC

83 S. Courtland St

East Stroudsburg

10:30 am continental breakfast; lunch 12-1 pm

421-3280